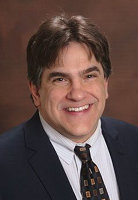 Paul Spencer
, CPC, COC
Compliance Consultant
Paul Spencer has over 25 years of experience on the administrative side of healthcare, including six years with health insurance carriers. In his past role as a compliance consultant, Paul has focused on physician education, with an emphasis on documentation improvement for Evaluation & Management and surgical services.
As the former director of coding and regulatory compliance for Providence Health Services in Washington, DC, Paul brings of wealth of information to DoctorsManagement clients. His extensive experience in a wide range of specialties includes anesthesia, emergency medicine, wound care, orthopedic and general surgery, physical therapy and numerous others.
Paul currently serves on the editorial board of RACMonitor.com and is a frequent guest on that publication's "Monitor Monday" broadcast, where he focuses on Medicaid audit issues. He has carried the Certified Professional Coder (CPC) and Certified Outpatient Coder (COC) credentials from the AAPC since 1998.
Learn about some of our other team members:
SEAN WEISS
SHANNON DECONDA
PAM VANDERBILT
GRANT HUANG
SCOTT KRAFT
STEPHANIE ALLARD