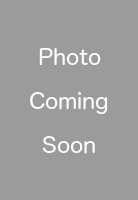 Pam Vanderbilt
, CPC, CPMA, CPPM, CPC-I, CEMA, CEMC
Senior Compliance Consultant
Pam helps to ensure that clients maintain sound systems for all aspects of their coding and documentation as well as revenue cycle management. She is also an instructor for the National Alliance of Medical Auditing Specialists (NAMAS, an educational division of DoctorsManagement), teaching both auditing and E&M auditing courses.
Pam draws upon more than two decades of experience in healthcare and her extensive work in auditing and revenue cycle analysis proves helpful time and again for clients. Whether she's analyzing documentation to ensure it meets medical necessity requirements or repairing revenue cycle issues that are affecting financial performance, Pam enjoys every aspect of her work. She finds it especially rewarding when clients or auditing boot camp students have a "light bulb moment" and see how their work positively contributes to the financial performance of a practice.
Prior to joining DoctorsManagement, Pam worked in administration and as a director of revenue cycle management. She has also worked as a revenue cycle consultant where she was called in to troubleshoot and repair revenue cycle problems that were causing a practice financial distress.
Pam holds credentials as a Certified Professional Coder (CPC), Certified Professional Medical Auditor (CPMA), Certified Physician Practice Manager (CPPM), Certified Professional Coding Instructor (CPC-I), Certified Evaluation & Management Auditor (CEMA), and Certified Evaluation and Management Coder (CEMC). She on the board of directors of the North Metro Medical Group Managers Association (Atlanta) and an active member of the National Alliance of Medical Auditing Specialists (NAMAS) and the American Academy of Professional Coders (AAPC).
Currently, Pam resides in Atlanta, Georgia, and enjoys spending time with her husband, two grown children and grandchild.
Learn about some of our other team members:
SEAN WEISS
SHANNON DECONDA
GRANT HUANG
SCOTT KRAFT
PAUL SPENCER
STEPHANIE ALLARD