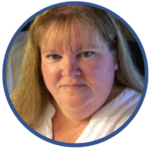 March 17, 2023 | Terry A. Fletcher BS, CPC, CCC, CEMC, CCS, CCS-P, CMC, CMSCS, ACS-CA, SCP-CA, QMGC, QMCRC, QMPM
With the end of the PHE comes the planning, due diligence of correct information, and then re-training of physicians and staff to make sure everything is consistent and correct  practice wide. Here are a few things to take into consideration as you are planning your post PHE workflows and compliance program updates. 
First, if you have a Medicaid practice or patients who have been enjoying the ongoing coverage under Medicaid without eligibility status during the PHE, it is estimated an up to 5 million patients may not continue to have Medicaid coverage because the redetermination process starts up again April 1st. 
Make sure you have someone in the scheduling or eligibility department checking and double-checking coverage for Medicaid patients and updating their chart. Denials after the fact are very hard to collect on.  
If you are a hospital or hospital system who treats COVID-19 positive patients, there was a PHE 20% increase to your reimbursement during the pandemic. Once the PHE ends, this increase to your payments will end. There is no extension on these payments. 
The 1135 Waivers will end the relaxed supervision rules that expanded roles some non-physician providers have enjoyed during the 3-year pandemic – such as supervising diagnostic tests and overseeing home health services. CMS has stated that the original rules of supervision and mandated physician services will rollback once the PHE ends. 
Beyond the 1135 Waivers,  the "PREP Act"  allowed certain healthcare providers "liability immunity" due to staffing shortages and the need to vaccinate the public as quickly as possible. These providers, such as Pharmacists and providers with expired licenses that have been ordering and administering COVID vaccines during the pandemic, will have that immunity ended once the PHE ends. Any provider with expired licenses will have to renew their licensure to be able to perform any healthcare related services or will be considered "treating without a license".  These rules will begin the day after the PHE ends. 
Telehealth — What is really extended through 2024 and what ends once the PHE ends?
Any healthcare ePHI that is transmitted electronically, including Telehealth, will have to use a HIPAA secure platform or be subject to regulatory sanctions and penalties. 
Many compliance administrators already read this guidance (below) that CMS published on February 1st, 2023, in anticipation of the PHE ending. But there was one word that many should have seen that gives us the sense that telehealth will not be the open-ended free-for-all it has been during the pandemic. That word is "some" – meaning that not all telehealth flexibilities will be in effect. 
Medicare Telehealth During the PHE, the Secretary has been using the waiver authority under section 1135 of the Act to create flexibilities in the requirements of section 1834(m)(1) of the Act and 42 CFR § 410.78 for use of interactive telecommunications systems to furnish telehealth services. This allowed clinicians to furnish more services to beneficiaries via telehealth so that they can take care of their patients while mitigating the risk of the spread of the virus. During the public health emergency, all beneficiaries across the country have been able to receive Medicare telehealth and other communications technology-based services wherever they are located. Clinicians are able to provide these services to new and established patients. Additionally, after the PHE ends, the Consolidated Appropriations Act of 2023 provides for an extension for some of these flexibilities through December 31, 2024.
In addition, CMS also uses the phrase "certain services" when discussing the audio-only covered services during the pandemic, and what will continue to be covered. Here is a preliminary list. Read this carefully so that you can see that even though "certain services" may be covered, how they are used will change once the PHE ends. 
From the same CMS document of February 1st:
Telephone Evaluation, Management/Assessment and Management Services, and Behavioral Health and Education Services:
During the PHE, a broad range of clinicians, including physicians, have been able to provide

certain

services

by telephone to their patients. 

Medicare payment for the telephone evaluation and management visits (CPT codes 99441-99443) is equivalent to the Medicare payment for office/outpatient visits with established patients effective March 1, 2020.

(payment parity is set to end at the end of 2023).

When clinicians have furnished an evaluation and management (E/M) service that otherwise would have been reported as an in-person or telehealth visit, using audio-only technology, practitioners have been able to bill using these telephone E/M codes provided that it is appropriate to furnish the service using audio-only technology and

all of the required elements in the applicable telephone E/M code (99441-99443) description are met

.
What this last bullet means is that yes, the phone call codes 99441-99443 will be paid through 2024, but only for established patients, and only if the audio-only option is "appropriate". You will also have to meet "all of the required elements" of the phone call codes per CPT®, which includes no related visit in person (which would include telehealth audio and video visits) that occurred within the past seven (7) days of the audio only service. 
Lastly, here are the four CPT® telehealth service codes that CMS took off the approved list:
96121: Neurobehavioral status exam via physician or qualified health professional

99221: Initial hospital care

99222: Initial hospital care

99223: Initial hospital care
Use of Modifiers for Medicare Telehealth Services Following the End of the PHE
At the onset of the PHE, CMS instructed practitioners to use an in-person place of service (POS) code (i.e., the code that would have been used had the service been provided in-person) and created an interim CPT telehealth modifier (modifier "95") to be used for the duration of the PHE. CMS also maintained the facility payment rate for services billed using

POS code "02",

but this POS code changed in definition in 2022, to "telehealth provided other than in the patient's home", so this was based on the 2017 definition of the 02 POS. CMS has maintained to continue to use the POS where the patient would have been had the encounter been in-person through the end of 2023. After 2023, we will await the direction to begin using the

POS "10"

which as created to identify "Telehealth Provided in Patient's Home". 
In response to commenters' concerns regarding payment stability in a post-PHE period, CMS instructs providers in the Final Rule to continue, through the latter of the end of CY 2023 or the end of the calendar year in which the PHE ends, to bill telehealth claims with modifier "

95

" and the place of service indicator that would be used for an in-person visit.
CMS also states that beginning January 1, 2023, CPT modifier "

93

" must be used for eligible mental health services provided using audio-only technology. All providers must also append Medicare modifier "

FQ

" for allowable audio-only Medicare telehealth services, when the patient is unable to use audio and video communications, but is available, and not to use the

93

-modifier for this scenario. Providers may choose one where both "

FQ

" and "

93

" modifiers are appropriate and accurate.
Removal of Frequency Limitations on Certain Medicare Telehealth Services:
Using section 1135 waiver authority, on an interim basis during the PHE, we removed the frequency restrictions for the following listed codes furnished via Medicare telehealth. These restrictions were established through rulemaking and implemented through systems edits. After the PHE, all applicable rules for furnishing these services, unless otherwise specified, will once again take effect: 
A subsequent inpatient visit could be furnished via Medicare telehealth, without the limitation that the telehealth visit is once every three days (CPT codes 99231-99233). 

A subsequent skilled nursing facility visit could be furnished via Medicare telehealth, without the limitation that the telehealth visit is once every 14 days (CPT codes 99307- 99310). 

Critical care consult codes could be furnished to a Medicare beneficiary by telehealth beyond the once per day limitation (CPT codes G0508-G0509).
Medicare Physician Supervision Requirements: 
CMS has temporarily modified the regulatory definition of direct supervision, which requires the supervising physician or practitioner to be "immediately available" to furnish assistance and direction during the service, to include "virtual presence" of the supervising clinician through the use of real-time audio and video technology. This flexibility is currently set to return to pre-PHE rules at the end of the calendar year that the PHE ends.
Reporting Home Address for the Physicians or approved Telehealth Providers during and post PHE: 
During the PHE, CMS allowed practitioners to render telehealth services from their home without reporting their home address on their Medicare enrollment while continuing to bill from their currently enrolled location. When the PHE ends, practitioners will be required to resume reporting their home address on the Medicare enrollment. 
State Licensure: During the PHE, CMS allowed licensed physicians and other practitioners to bill Medicare for services provided outside of their state of enrollment. CMS has determined that, when the PHE ends, CMS regulations will continue to allow for a total deferral to state law. Thus, there is no CMS-based requirement that a provider must be licensed in its state of enrollment.
What this means is that any provider that is crossing state lines to practice medicine, MUST be licensed in that state or they will be considered to be practicing without a license and will suffer the consequences of that charge. 
Reporting Home Address: During the PHE, CMS allowed practitioners to render telehealth services from their home without reporting their home address on their Medicare enrollment while continuing to bill from their currently enrolled location. When the PHE ends, practitioners will be required to resume reporting their home address on the Medicare enrollment. 
COVID-19 Diagnostic Testing: During the PHE, CMS specified that the level one E/M visit (CPT code 99211), which can ordinarily be billed only when clinical staff perform services incident to the services of the billing physician or practitioner for an established patient, can be billed when clinical staff assess a patient and collect a specimen for a COVID-19 diagnostic test for both new and established patients. After the PHE, the usual requirements for billing the level 1 E/M visit (CPT code 99211) apply.
Behavioral and Mental Health services
There is more to the story.  To find out the rest of the details, we invite you to attend our NAMAS Virtual Conference, April 5th and 6th, 2023. To register here is the link: https://namas.co/namas-virtual-conference-2023/ where Terry Fletcher and Healthcare attorney Brianna Santolli Esq. will continue to explain the post- PHE clarifications. 
Your next steps:
Contact NAMAS for information about customized staff and provider training.
Read more blog posts to stay updated on the 2023 Revisions to the 2021 E&M Guidelines.
Subscribe to the NAMAS YouTube channel for more auditing and compliance tips!
NAMAS is a division of DoctorsManagement, LLC, a premier full-service medical consulting firm since 1956.  With a team of experienced auditors and educators boasting a minimum of a CPC and CPMA certification and 10+ years of auditing-specific experience, NAMAS offers a vast range of auditing education, resources, training, and services. As the original creator of the now AAPC-affiliated CPMA credential, NAMAS instructors continue to be the go-to authorities in auditing. From DOJ and RAC auditors to CMS and Medicare Advantage Auditors to physician and hospital-based auditing professionals, our team has educated them all. We are proud to have helped so many grow and excel in the auditing and compliance field.
Looking to start up a medical practice or grow your existing practice? Contact our parent company, DoctorsManagement.