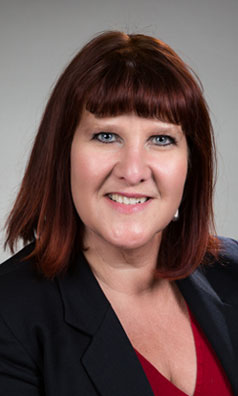 Betty Stump
, RHIT, CPC, CCS-P, CPMA
Betty Stump is a senior auditor and consultant in the DoctorsManagement Audit and Regulatory Compliance Department. She specializes in Part B services and focuses on professional services, coding, and documentation standards.
With more than two decades of medical practice administration in private physician offices, Betty provides expert documentation and coding reviews for the U.S. Department of Justice as well as performs education record reviews for provider services. Her experience also includes multiple provider specialties, emergency department services (professional as well as facility-based services), outpatient diagnostic service record reviews, and new coder education. She has worked closely over the past three years with clinical documentation improvement of provider professional services, which included developing ICD-10 transition strategies.
Having received her A.A.S. in Health Information Management and her B.S. in Global Business Management, Betty is currently pursuing a Master's degree in Healthcare Administration from Grand Canyon University.
A member of AAPC, AHIMA, and AzHIMA, Betty is active in the healthcare community. She enjoys interacting with medical providers and staff to share strategic approaches to maintaining accuracy and compliance in the complex world of documentation and coding.
Betty is an Arizona native and enjoys both national and international travel, particularly for scuba diving opportunities.
Learn about some of our other team members:
SEAN WEISS
SHANNON DECONDA
SARA SAN PEDRO
JANE CUMPSTON
MICHELLE WEST