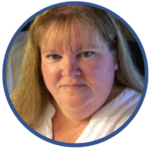 August 18, 2023 | By Terry A. Fletcher BS, CPC, CCC, CEMC, CCS, CCS-P, CMC, CMSCS, ACS-CA, SCP-CA, QMGC, QMCRC, QMPM | Terry Fletcher Consulting, Inc. | Healthcare Coding and Reimbursement Consultant, Educator and Auditor | Podcast Host, CodeCast®, NSCHBC Edge Podcast, #TerryTuesday TCG Podcast | NAMAS Educational Speaker and Writer
 As we all know the PHE, public health emergency, ended on May 11th, but the confusion on how to report Telehealth services has not. There are still questions to be answered, and clarifications to be made to make sure we are all compliant with our billing practices for Telehealth. Medicare did extend certain flexibilities, but what were they exactly? Remember to check with commercial payers for their specific updates to their telehealth benefits.
Here is a checklist for Medicare that will help you stay compliant:
As of 08/09/2023, all Telehealth Platforms must be HIPAA compliant per OCR (Office of Civil Rights). FaceTime, Skype, Google-Hangouts, Zoom are non-HIPAA compliant.
All audio AND video Telehealth office visits have been extended for coverage through 12/31/2024 per the Consolidated Appropriations Act of 2023, with some restrictions.
Reimbursement will continue to be at in-person E/M rates (parity) for Telehealth audio and video office visits, and audio only visits through 2024. Hospital audio and video Telehealth, if needed, will be reimbursed at the facility rate.
Audio only codes 99441-99443 will be with payment parity of 99212-99214 with the -95 modifier through 12/31/2024, however, documentation of why the patient could not be on an audio and video visit or attend an in-person encounter must be entered.
Audio Only Code(s) (99441-99443) are only for established patients as of 05/11/2023, the end of the PHE and no longer used for New Patients. These will continue to be reimbursed through 12/31/2024.  You must document the time spent on the audio only call, and why the patient couldn't use audio and video or come into the office.
Once the PHE ended, CMS stated that providers will have to add their home address to their provider enrollment form, and this could be seen on a public site for all to access. Your deadline to add your additional location to your provider enrollment is 12/31/2023. Re recommend that providers get back to the office to avoid any issues of privacy breaches.
Crossing State lines for Telehealth is only allowed if the provider is licensed in the State where the patient is at the time of the encounter. For example, if the physician is licensed and resides in Illinois, and the patient resides in Illinois, but is in Florida on vacation and wants a telehealth visit, the physician would have to be licensed in Florida to provide the visit.
During the PHE, we saw the need for telehealth and how it allowed for access to medical care when we were told to stay home or to quarantine if COVID-19 symptoms were prevalent, or if you were a high-risk patient. But the payers made it too easy for providers to bill telehealth services without any guardrails to make sure over-utilization did not occur. Unfortunately, we have seen bad actors taking liberties by reporting telehealth visits when not medically necessary or appropriate. It appears that post PHE, many visits via telehealth are for convenience and may not be appropriate when the patient is available to come in person.
Telehealth can be an "invited risk" if not met with compliance. OIG telehealth audits have been ongoing since 2021. They will be auditing us at some point. Make sure you are spot-checking and internally auditing your telehealth services and practices for compliance to avoid a costly audit in the future.
OIG Work Plan References:
"January 2021 CMS Audits of Medicare Part B Telehealth Services During the COVID-19 Public Health Emergency. Office of Audit Services. W-00-21-35862. Dates 2021-2022".
"January 2023 CMS OIG Toolkit on Analyzing Telehealth Claims to Assess Program Integrity Risks. Office of Evaluation and Inspections. OEI-02-20-00723."
Your next steps:
Check out the agenda for the 15th Annual NAMAS Auditing & Compliance Conference and register to attend!
Read more blog posts to stay updated on the 2023 Revisions to the 2021 E&M Guidelines.
Subscribe to the NAMAS YouTube channel for more auditing and compliance tips!
NAMAS is a division of DoctorsManagement, LLC, a premier full-service medical consulting firm since 1956.  With a team of experienced auditors and educators boasting a minimum of a CPC and CPMA certification and 10+ years of auditing-specific experience, NAMAS offers a vast range of auditing education, resources, training, and services. As the original creator of the now AAPC-affiliated CPMA credential, NAMAS instructors continue to be the go-to authorities in auditing. From DOJ and RAC auditors to CMS and Medicare Advantage Auditors to physician and hospital-based auditing professionals, our team has educated them all. We are proud to have helped so many grow and excel in the auditing and compliance field.
Looking to start up a medical practice or grow your existing practice? Contact our parent company, DoctorsManagement.