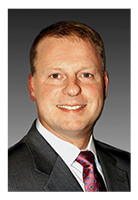 John F. Burns
, CPC, CPC-I, CEMC, CPMA®
John has more than 18 years' experience as a consultant and instructor in specialty training and educational programs. He has served as a compliance officer and a civilian volunteer to the United States Department of Defense in efforts to advocate correct coding and documentation practices among military providers and to encourage less waste in healthcare expenditures.
John has worked extensively with physicians, non-physician practitioners, coders, managers, administrators, payers and many other constituents of the medical community in an effort to effectively manage compliance risk while optimizing revenue. He has also worked as a senior consultant with The Medical Management Institute in Atlanta, GA, during which time he conducted more than 750 specialty training and educational programs in addition to countless consulting projects focused on promoting compliance in the healthcare arena. John has worked with clients in 49 states promoting both compliance and competence in the medical practice. He has been instrumental in the profitability and compliance of countless providers and practices across the country.
John is a member of the American Academy of Professional Coders (AAPC), a Certified Professional Coder (CPC), a Certified Evaluation and Management Coder (CEMC), and a Professional Medical Coding Curriculum approved Instructor (CPC-I). John is also a Certified Professional Medical Auditor (CPMA) accredited through the National Alliance of Medical Auditing Specialists (NAMAS). John is also recognized through AHIMA as a certified ICD-10-CM/PCS Trainer and ICD-10 Ambassador. He has and continues to work with groups of all size and specialty related to a smooth ICD-10 transition.
John is a native of Rome, New York, and earned his Bachelor of Science Degree in Health Science from the State University of New York at Cortland in 1995.
Learn about some of our other team members:
SEAN WEISS
SHANNON DECONDA
SARA SAN PEDRO
JANE CUMPSTON