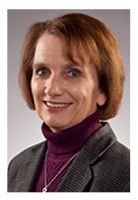 Jane Cumpston
Jane ensures that all products arrive safely and in a timely manner to the many NAMAS customers as well as the various training sites across the country.
Jane pays careful attention to detail and provides excellent customer service and follow-up. She has worked with DoctorsManagement, the parent company of NAMAS, for over 13 years, and has been part of the NAMAS team since its inception.
Jane and her husband live in East Tennessee and enjoy the many outdoor activities the region has to offer.
Learn about some of our other team members:
SEAN WEISS
SARA SAN PEDRO
SHANNON DECONDA
BETTY STUMP
MICHELLE WEST